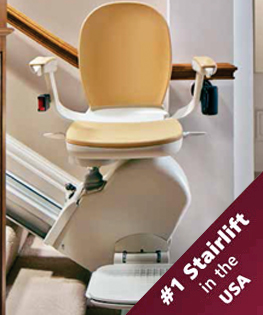 2011 Testimonial from John Dich
I have always found Stair Rider service to be of the highest quality. All of the staff is attentive to our needs. If a service is required, we have found them to be the most prompt, dependable, honest & courtiers.



2011 Testimonial from Janet

"Thank you for your prompt attention. I'm glad I chose your company out of the ones I had looked into. Your professionalism and knowledge was appreciated."

Stair Rider stair lifts stair chair Stair Rider - Stairlift stairlift acorn stair lifts chair lifts Acorn Stairlift Solution Stair Rider StairRider stairlifts handicapped lifts
• read more

You've got to keep your stairlift rolling. And that takes a preventative maintenance program and a quality stairlift repair. Our expert team can maintain and repair any kind of stairlift. In fact we can send you parts if you need them.
Stair Rider has replacement parts for every item we sell. If you need to repair or replace a component on your stair lift or any other disability equipment we'll be happy to assist you with ordering parts!